Welcome to the shooooooooooooooooooow!

More like the Connecticut Shi- wait, do I have any young fans out there?

7 P.M.
Mohegan Sun
Come for the game, stay to see the irony of American Indians taking money from the Whites.
"Stop dealing me 15's, 'Chief'!
"Stop committing genocide and doubling down on eight, 'Paleface'!"
It's a better world, huh?

The Liberty (6-4) need this win. A win on the road preps them for a two-game homestand against two of the better teams in the league before heading on a two-week road trip. If we can pull off a game against the Sun and pick up a win at least against San Antonio, we go into Sunday's game 8-4. If we lose both (as is possible)? That's a 6-6 record for a team that started off 5-0. We're 1-3 on the road, too.
Just pray that the other end of the bungee is attached.
Connecticut was the best team in the league last season…
Only in the regular season, though…
… but have struggled so far, especially recently. The Sun have lost four straight games (two against Detroit, one each from Minnesota and Chicago). They also (surprisingly) play better on the road, going an even 3-3 while away, but only 1-3 in front of the hometown crowd.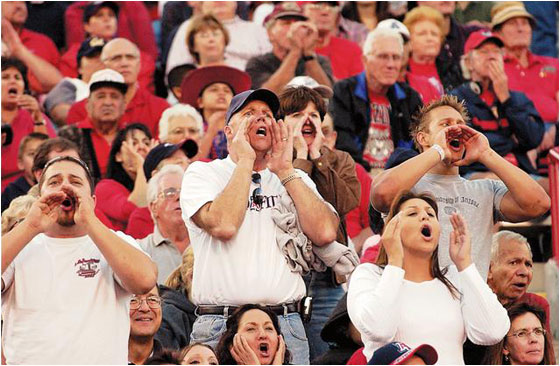 No, no… boo the OTHER team.
Really, the game depends on who can get their system up and running. The Liberty (with six players scoring more than 7 points a game, but none higher than 14) like to play their starters for a while, keep the tone of the game low, and then substitute certain pieces to compliment where the game is heading…
A touch of Middle-Man, a dash of Battle…
…while the Sun, with four players above 11 (three above 14, with the next closes player at 5.8) like to focus on the strong flavors of Jones, Douglas, or Sales, constantly pivoting and forcing their opponents into turnovers.
Mmmm... turnovers...

Teams like Detroit that can finesse the ball and break a team's flow have been very successful against the Sun this year, while teams that focus on power (like Phoenix) have flailed a bit. Look for a lot of back and forth before one team gains steam. However, this could degrade into a tug-of-war, which is no one's game.
My class was undefeated throughout grade school.

NOTES
Erin Thorn scored double-digit points in five of her first seven games this season (with two 17 point games and a 28 point monster). She hasn't had one in three games, however.

The Sun are third in the league in points allowed (80.1), behind the Mercury and the Comets (ugh!).

The Liberty have the highest 3-Pt percentage in the league, but that has suffered significantly since their skid began. Their allowance of three-pointers (.294), is the lowest in the league and stable.

Connecticut's Jaime Carey, as reported in Women's Hoops Blog, was once told that she had suffered too many concussions to continue to play. The score at the moment: Carey 1, Blunt Head Trauma 0.
It's now up to the hands of fate. Or the Liberty. Whoever can get there first tonight.
AROUND THE LEAGUE…

Monarchs 54, Sky 52
Once again, the Sky flirted with making me eat my words. But just like when Claire Coggins flirted with me during the Libs' season opener, it turned out to be a tease.
Claire, you broke my heart… call me?
The game was a pretty even match-up. Sacramento outscored Chicago by 1 in the first and fourth quarter, but the 2nd and 3rd were both even. But, aside from Candice Dupree (21 points, 14 rebounds, 5-5 from the line) …
She once stopped a third World War by spinning around the Earth and turning it back in time.
… the Sky were flat. Only 1 three-pointer made, shot 31% from the field, and only had one other player make double-digit points (Armintie Price, with 10). So, really, aside from Dupree and Price, the Sky only scored 21 points.
Even the doctor who removed this tumor thinks that's disgusting.

Lynx @ Silver Stars
Sparks @ Comets
Mystics @ Mercury
Shock @ Storm
Okay, okay. Sure, Augustus is a monster on the court for the Lynx (2-9), and sure, they've won two in a row, but they're still 1-5 on the road, have an atrocious defense, and are playing against a team that, while not being the strongest in the West, definitely know how to capitalize on opportunities…
I'm looking at YOU, Liberty…
(Hey, anybody notice how Palmeiro looks like Bruce Campbell?)
Silver Stars by 7.

The Sparks (5-4) are still deciding whether they want to be a respectable team this summer, while the Comets (0-10) have yet to win a game. The Sparks have five players scoring above 9 points a game. The Comets? Two. The Sparks have lost two in a row. The Comets? 10. Duh. The Comets are at home, however, and I think now, finally, they have a shot at taking a game. It's hard to bet on them with how bad they are, but I'm going to take a risk and do so. Comets by 4.

The Mystics (1-9) are a sorry lot. Despite Alana Beard's best efforts, they are still hovering an inch above the Comets as the worst team in the league. The Mercury (7-5), while being remarkably inconsistent through the year, have lost some close games and are 4-1 at home. They give up a lot of rebounds, but they lead their opponents in every other category. I don't think that an upset is in the cards here. Mercury by 9.

All five of the Shock's (8-1) starters score more than 10 points a game. They are outscoring their opponents by six points a game (on average), while they have lost just once. To Indiana. I find it hard to bet on any team against the Shock, even one with Lauren Jackson (23.3 ppg, 8.6 rpg) on it. Seattle (5-4), I'm afraid, is in the path of a freight train. Shock by 5.

The WNBA's Power Rankings are up. The Liberty predictably dropped down (to 7th). It hurts to be below Chicago. Let's put us back near the top tonight, huh?

The ESPN Power Rankings are up, too. The Liberty are also in 7th, but that author thinks much more highly of them. I disagree about putting the Sky above the Sparks, however. Why is it that everyone except me thinks that the Sky are awesome? Am I just delusional, or is there something else at work?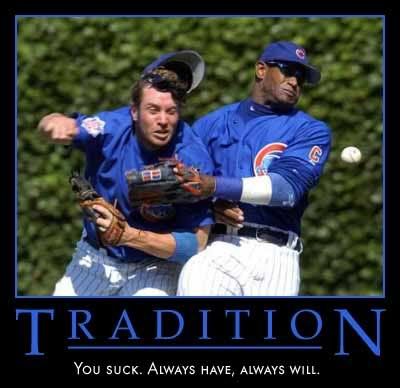 Why does Chicago turn everything it touches into "Bandwagon"?
Performance Piece up in the afternoon. Remember to cross your fingers at 7 tonight.
They took my people's land, language, and heritage, but I still like New York.
See ya, Space Cowboy…