Hey kids! What day is it?!?

!!!GAME DAY!!!
FINALLY!
While the rest of the league was enjoying a grand ol' time playing basketball, the Liberty were shooting around and trying not to drink themselves out of boredom.


My collegiate career captured in one photo…
Game Preview can be viewed
here…

New York is looking to improve to 3-0, while Minnesota is looking for their first win (0-5) in eight games (carrying over to last season).
Someone's thirsty…
I am worried about this match-up. Everybody is now calling the Libs "surprising" while dismissing the Lynx. That's a recipe for upset stew if I ever tasted one.
Mmmm… tastes like poop…
Still, Minnesota lost its first NHL team back in the early 90s. This is Minnesota, the land of hockey! They're used to a failing culture. The Land of the Lakes? More like Land of the Losers.
"We prefer South Canada, thank you!"
(What's up with that guy in the Yankees hat?)
Nothing really to review this week. No games for the Libs, although a former BYUer did win Player of the Week honors…
Brigham Young would've taken her as his 23rd wife…
I tried to talk to Martina Weber, but apparently there's this whole "restraining order" thing now in effect. Who amongst my faithful betrayed me? Judas?
What?!
THING I LEARNED ABOUT BASKETBALL THIS WEEK…

Never go in against Taurasi when DEATH is on the line!
Diana Taurasi is money, and don't let anyone else tell you otherwise.
AROUND THE LEAGUE…
Mercury 97, Silver Stars 85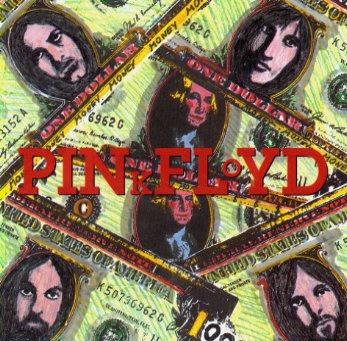 So money
All kinds of awesome on the picks, not so much on the points. I blame myself. "So do I."
If you don't get that reference, rethink your life.
Or rather, my inexperience is to blame. Off topic, but only about two and a half thousand people showed up to see the Sun play the hometown Sky in Chicago last night. Um… wow.
This is Portland, ME. Compare and Contrast to Chicago in 700 words or less.

How can a town with more than a million people in the CITY LIMITS ALONE not manage a crowd larger than the number of people who watch the Toronto Argonauts warm-up?
These questions keep me up at night. That and dyspepsia.

That depresses me. With a management team like that, maybe the WNBA shouldn't survive.
vs.
Wow. The Sky played last night. And they're playing again today? Against a team that desperately needs a victory?
Turkey = Sky

They're done.
Mystics by 5.

I will update tomorrow about tonight's game if I can get my internet to work in the apartment. Otherwise, you guys will have to wait until Monday for a double-recap.
See ya, Space Cowboy…