We got out alive…
Coulda been better. Coulda been worse. Had we lost to the Mystics and fell to 5-3, this would be an entirely different post.
Oh, the humanity!
We are 6-2, however, third in the conference and bearing down on the top two. Everybody's healthy and the bench is beginning to pick up some of the slack. That being said, it'd be nice to get into a groove before we head west and face the Silver Stars.
Thank GOD for the Sky!
Lost two big ones. Detroit took advantage of a tired team and handed us our hats on our way to a 67-57 loss. They're as tough as the town they come from.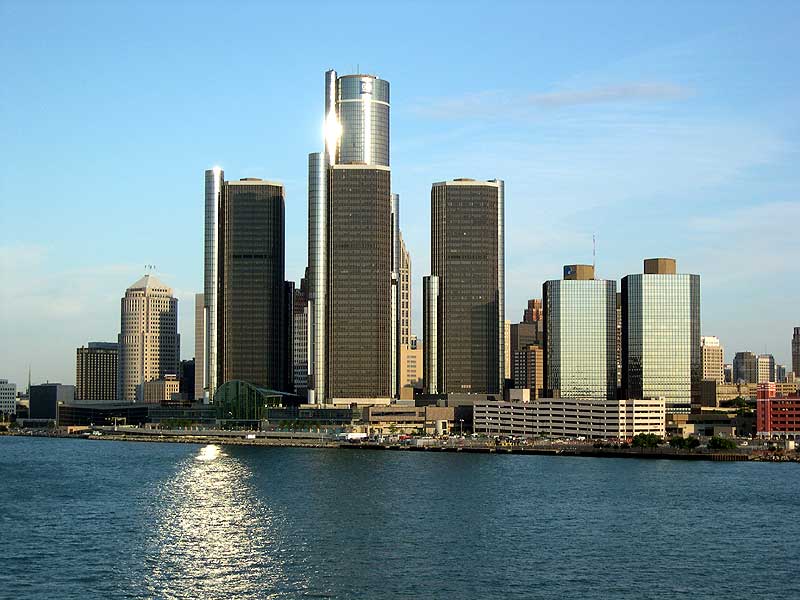 Next season's Survivor locale… DETROIT!
Then, Indiana avenged our beating of them with an 80-61 trouncing.
Indiana: "You just tell me when you've had enough!"
Still, there were some bright spots. We didn't succumb to the Mystics charms and managed to pull out a win from our ass (79-69), and several players had decent (albeit not awe-inspiring) games.
Thor led both teams in points against Detroit with 18, although she's been lagging a bit.

Davenport is beginning to make better choices on defense, though her offensive production has gone down.

Thorn has been controlling the game from the top.

Combined score of the last three games: 197-216. Not strong, but smaller than the point difference in the Fever's 90-62 trouncing of the Storm.
Ooooh! Burn!
We just need to find our groove again, and there's no better way than today's game…
But we'll get to that in a second!
The Liberty have a
nice little video of inspiration
on their website (which hasn't been updated since Wednesday, by the way). Thorn's bad-ass in the video, as always. Great story. If you like heart-warming stuff, check this
non-WNBA related video
out, if you haven't already…
The WNBA has their OWN
Week in Review
up. Frankly, I think mine's better. It's not "in-depth" or "full of information" or even "talks about the whole league" but at least it has funny pictures and captions!
Nevermind. I need a drink…
Time for a good ol' fashioned beat-down!
Chicago has been brilliant in the first quarter all season, but has plummeted afterwards with alarming regularity. They've got good players in Candice Dupree (ass-kicker), Dominique Canty (name-taker), and an assortment of blonde players on their team that kind of meld together in my mind.
Despite my essay yesterday, I am allowing myself to be sexist in my mind.
Two of their wins have come against Minnesota, with another coming against the hapless Mystics, making them 1-5 against teams with a .500+ record (the win coming against the Silver Stars). The Sky are not a great team. They are the best of the worst teams, but they are going to be struggling all season.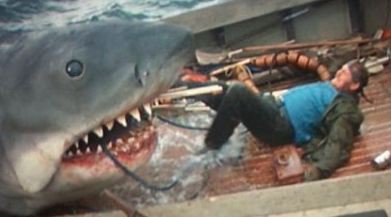 This is what I dreamed about last night… not a good sign.
The Libs can't get over-confident, though. That's how the Sky dropped San Antonio quicker than a dress on prom-night.
Well, it won't happen
here
, but elsewhere...
Keep a strong line outside, force the Sky on their heels, and don't give up after the Sky's inevitable torrent of power in the first quarter. Stick it to them and head into San Antonio 7-2.

POINTLESS INSULT TIME!

Chicago is known as Band Wagon City. Sports fans jump on and off teams in their town (save for the Bears) with alarming regularity. You think the Cubs ALWAYS draw well? No, not really. Only within the past decade when they've been winning. Look at the Sox. No one likes them pre-2004. Suddenly, they win the Series, and EVERYBODY'S a Sox fan.
North Side Whores pretending to be South Side Faithful
Other examples: Post-Championship, Pre-2003 Bulls and the 'Hawks (though, to be fair, Bill Wirtz makes my skin crawl). The Sky aren't going to start drawing unless they play in the United Center, go 34-0, or somehow draft Michael Jordan.
AROUND THE LEAGUE...

Sparks @ Mystics
Mercury @ Fever
Sun @ Shock
Comets @ Storm
Now that the Mystics have won, it's back to business. The Sparks are a long way from home, but the Washington is Washington. Get them on a roll, and I might change my mind. Sparks by 9.

The next game scares me. The Fever are money in the bank, but they have to chill sometime. Taurasi has been slowing down, but I prefer to think of it as "smoldering," awaiting her release like that giant bird-lava-thing at the end of Fantasia 2000.
Wrong Firebird... still, on the same level of awesomness as Taurasi
Smart money is on the Fever, but I'm going to trust my gut and go with Phoenix. Mercury by 6.

Like the Fever, the Shock have been too good for too long. Against the Liberty, they looked adequate, NOT like a team that is the best in the league. If they play that way against Connecticut, the Sun are going to eat them alive. They ARE at home, however, and that gives them a slight edge. Slight. Shock by 5.

The Storm at home are a team to be reckoned with. Their fans are loud, their team decent, and they are looking for a way back into the elite of the league. The Comets are still hurting, and while they have decent talent, not enough to overcome. Storm by 7.
I just know this is going to hurt tomorrow.
Oh yeah, and the
Spurs swept the NBA championship
. This isn't an NBA site, though. For that,
go here
. Or, for commentary akin to my own,
go here
.
And that's that! Once again, I'll try to get the game info up tomorrow, but with my internet, it's shaky. Hope everybody has a good weekend.
See you (on Monday), Space Cowboy…