Whimmy-Wham-Wham Whazzle!


LIBERTY 83, MERCURY 82

Now THAT'S what I'm talking about. With the win on Saturday, the makes the Liberty 4-0 to start off the season. The Mercury were good, but not good enough.

I would have been thankful for a meaningful game, not to mention a win, after the Libs play in the first quarter. It took them three and a half minutes to score their first basket, and were down 15-3 before Saint Patty called a timeout to slow things down.
UNCLE! UNCLE!
After the first quarter, the Libs were down 24-17. Nobody was having a good game on offense OR defense, and it seemed like the run would be over. Particularly distressing were several moments in which the Liberty defense, like a bad B-Movie Monster, just seemed to disappear. It literally looked like the parting of the Red Sea amongst the Liberty defense out there.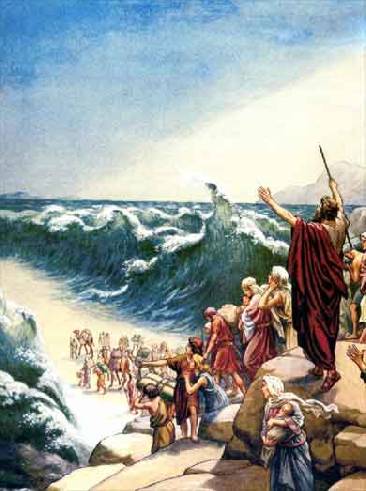 The Mercury got Moses in the dispersal draft from Charlotte
Dianna Taurasi (She whose pronouns are always capitalized, as in Her) had 11 points, 2 assists, and 2 rebounds in that first quarter. Talk about dominance.

Ruth: I feel small in comparison.
The Liberty fought back, however. Cathrine Kraayeveld's Dutch Resistance forefathers channel all of their Herring-and-Orange powers into her, creating some kind of super-Dutchwoman, sans the clogs.
These were quite fashionable in the 13th century, and it's not hard to see why.
Loree Moore was an animal all game, but it was here that she started to pull the team together. Moore had 22 points, a career-high, while effectively taking Taurasi out of the game. Taurasi only scored five more points in the game, while picking up five fouls.Tiffany Jackson started kicking it into gear, too, passing, rebounding, and elbowing her way to glory.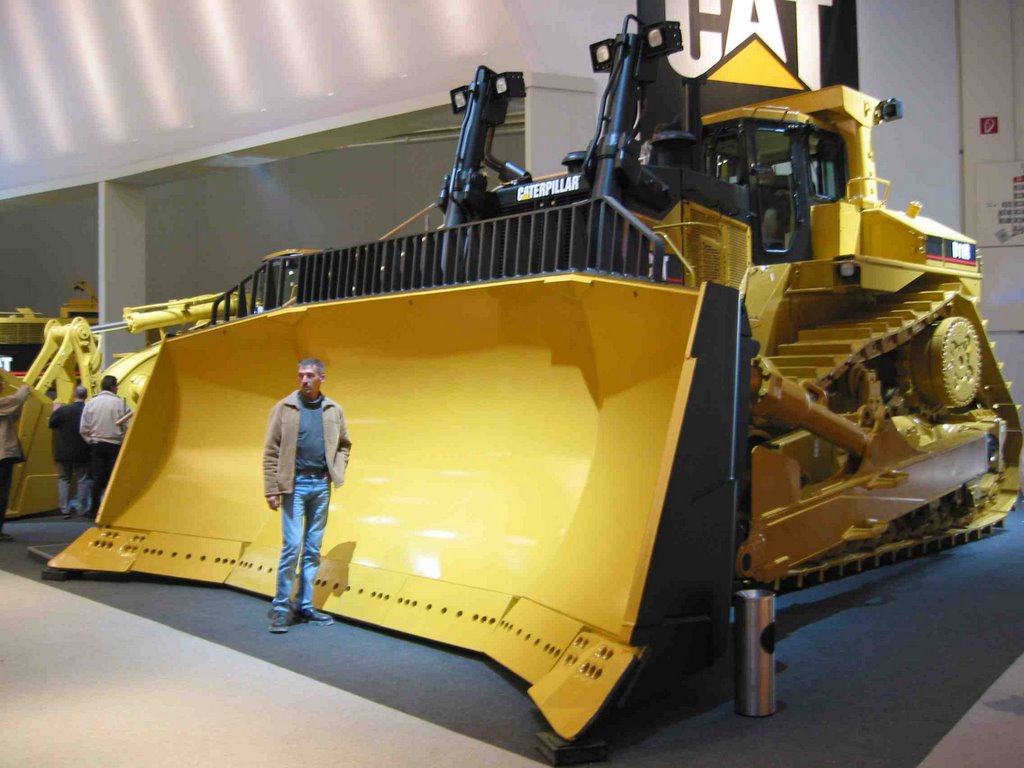 If Moore were a transformer, this is what she'd transform into.
At the half, the Libs are down 45-41, but the tide is turning going into the locker room. Things are kicking in MSG, and the Mercury are running scared, just like their cowardly namesake.


Shoulda picked a better Roman Deity as a patron, ladies
The second half starts, and things are going well. Tiffany Jackson, who has been making singular, albeit rare, nice moves the whole games begins to get consistent and the offense is coalescing as the faithful in the crowd.
In Libertes, Deus est.
(I My latin is rusty… go see Life is Brian for an accurate representation)
And then suddenly, it happens…
Moses was a sick pick-up for the Mercury.
That single moment heralds a return to the first quarter, like some bad Time-Travel sequel from the late 50s. Things are looking down. The arena is shambles. The energy is draining quicker in the Garden than a Con Ed relay station. But then, the sky splits. A sound of thunder crashes through the arena, and from the smoke of a lightning bolt that smites Penny Taylor, arises…

They don't call them Thundersticks for nothin'
Shameka "Thor" Christon purposely didn't play to her potential for the first half of the game. She wanted to give the Mercs a fair shot. Suddenly, the entire game shifts. It's the end of the quarter, and the Libs are only down by two, 64-62.


The scene prior to Christon's arrival...
... and afterwards.
Jessica Davenport, who was limited to gametime in the first half (or maybe it only SEEMED that way) takes a page from Christon's book and starts on a rampage. She only had three points in the first half. In the second? 12 more, including all three of her rebounds.
Davenport = Letter B
Things start getting crazy. The Libs are up, the Mercury's up, back and forth. Time is running down, and the Merc's go on a rampage. They need this win; they lost to the Sun the day before, and they're playing like my grandfather at a free buffet.

Hungry.
Thor gets a great block that comes back, and the Libs are up 74-73. In the interlude of a Phoenix time-out, some fat man dances with Maddie in the stands.


Back to the game, Kraayeveld gets a killer rebound, but the game is moving too quickly for any one play to stand out. Taurasi can't make it. There's less than a minute left. Moore fouls on a questionable call…


Refereeing tonight are Tweedle, Deedle, and Dumb
Huge two points for the Mercury. They are up by two, 82-80, with less than 30 seconds left. A long pass, then out front to Davenport.
Einstein proved that time could stop in his famous paper "Game on the Line"
Fouled. But her shot's in the air! The ball goes up. Bounces...

IN!


Some countries celebrate their independence with less fanfare than the MSG faithful do with a basket like that.
I'm looking at you, Canada
Up to the free-throw line… BOOM! One point. The Libs are up 83-82 with only a few seconds left. The Mercs get it up, but it goes to Penny Taylor, and you know what that means.


No, she's a good player. But whatever.
Game. And the Libs are 4-0.

Take that to the bank.
As for Friday's game...
It must SUCK to be a Lynx fan right now... not that I care. The Libs are 4-0.
Not much to this game. The Libs, while not dominating, pretty much had the game in hand after going up 23-8 in the first quarter. Kraayeveld had 21 points, while Thor had 11 and Moore and Thorn each had 8.
Owned.
Ashley Battle, like in yesterday's game, had a good game that was marred at a couple points by missed shots and an incomplete D. Whatever. Her 9 points stand strong.

Clutch points there, Ms. Battle.
And thus, the Libs are off to a great start. Next game? Tomorrow. Indiana Fever. It's going to get hot.
War-paint can be picked up at Halloween Adventure on Broadway. Those without game-faces will be refused admission.
AROUND THE LEAGUE…

Sky 75, Mystics 70
(My pick: Mystics by 5)
I got the points right. Right? Right?
Okay, so that was a bad-call. Maybe I've been too harsh with Chicago. It's not like the Mystics (0-6) are a truly formidable opponent, but still, the Sky have been picking up points where they shouldn't. They were on the road the day after a game at home and they picked up a close win.
Well played.
As for the rest of the league, there aren't any games today. Over the weekend…
SATURDAY
Sun 76, Mercury 67
(A cosmic battle, the puns of which will haunt me forever)
Shock 77, Comets 71
(The Shock are considered legal tender in 94 countries, that's how money they are)
Silver Stars 78, Storm 68
(San Antonio: come for the bad jerseys, stay for the ass-whuppin's)
SUNDAY
Fever 70, Mystics 66
(Fever stay hot; the Mystics, not)
Chicago 78, Lynx 72
(Is there some bottomless hole in Minnesota that I don't know about?)
And so, there are only three winless teams left. Washington (0-6), Houston (0-4), and Minnesota (0-7).
Ouch.
Out of those three, I think Houston's got the best chance to salvage their season. They've been playing decent ball, and two of their losses came to the Silver Stars and Shock. Still, their upcoming schedule does not look kind…
And now, I eat some of my words…
As pointed out by two faithful readers of my blog, I had some problems with my essay on Thursday. Both my ideas for expansion and my ideas for ticket-sales were a bit… hasty. I am an outsider, so I guess I am not "in the know" as it were… As for my ideas about expansion... well, let's just say that this misguided pup needed some toilet training.
But I'm so cute!
First, the aptly named Rebecca scolded me (kindly) for some of my points. One can read all of her comments down in the comments section (duh), but I felt I would address some of them more fully here. She corrected me on some of the ticket-based ideas I had - the Libs DO have an installment plan set up, although it has some problems, as well as having on-court games w/ group sales - although I will say that the representatives that I talked to did not mention either of these programs, either when I was looking into season tickets or later, when I was working on the essay.
All right, we'll call it a draw.
However, she got me fair and square on some of my expansion ideas. "Albuquerque has a passionate fan base for UNM sports, including women's basketball; they pack the arena there on a regular basis, plus there are folks in the league with New Mexico ties (Whisenant would be gone from Sacramento if there was even a whisper of an interested owner in New Mexico), and, um, what the hell else is there to do in Albuquerque other than the Isotopes?"
"Strike one"
She even brought in the Isotopes, the AAA ball-club down there. That's called a "spike" where I'm from.
Don't come into 'Becca's house, foo'!
Secondly, she made the point that "Philly, on the other hand, couldn't even crack four digits in the ABL, and that was with Dawn Staley on the team."

"Strike two"
I don't have a problem with this point, as I am from Pittsburgh, and anything that can sully Philly's name (even an admission of guilt on my part) makes me feel all warm and fuzzy inside! Off topic, but
THIS
is what a team who made the playoffs looks like (keep Senators and first-round exit jokes to yourself, please) .
And, lastly "Atlanta's pushing, but Atlanta sucks as a sports town. Dallas, maybe, but do we really need three Texas teams?"

Um...
"Strike three! Siddown!"
Atlanta can't even sell-out baseball games, and she is quite correct about the overabundance of teams in Texas that would occur should Dallas get a team. Mark Cuban does seem like the kind of guy that, should he buy a WNBA team, would pore money into the operation.

Little known fact: Ross Perot is actually a time-travelling Mark Cuban from the future
All well made, all well done. She's also went to see Phoenix play in Connecticut and New York. Hopefully she didn't mind seeing Phoenix get schooled like a first-grader in both games.
I had to get a jab in somewhere.
A chillier, but definitely no less correct, refutation of one of my points came from LLobo_fan...

Question:"Why would someone in the middle of New Mexico care about women's basketball?"
Answer: DIVISION I Rk. School G Attendance Average
1. Tennessee 16 234,845 14,678

2. Connecticut 22 237,642 10,802

3. Texas Tech 14 149,351 10,668
4. Oklahoma 12 125,247 10,437

5. New Mexico 15 143,729 9,582 (emphasis mine)
LLobo_fan: Checkmate. That's how we do things downtown, dumbass.*
*Not an actual quote. Also, Ghostbusters references will stop when the cease to be funny. That is, never.

She didn't quote me exactly (I merely expressed puzzlement at the choice of Albuquerque as an expansion destination), but yes, that's a very good point. I probably should've done a bit more research into New Mexico as a market before making such a comment. As such, it bit me in the ass.


Crow is a delicacy in Kazahkstan
Thanks for the two of you reading who corrected me. If anyone else would like to correct me, compliment me, or send me flowers (tulips in honor of the maybe-Dutch Kraayeveld) please don't hesitate to send me up. I'm still gettin' on board with this whole WNBA thing, and it's the only way I'll learn...
Sister Mary Francis looms over me still.
Liberty Belle to come by 5 o'clock, hopefully. Sorry, but this post took a lot out of me. Have a good un', everyone.


See ya, Space Cowboy...