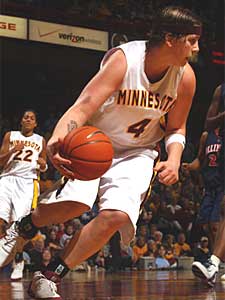 Janel McCarville
Height: 6'2''
Position: Center
College: Minnesota ('05)
Years Pro: 3
Countries that recognize her as Queen: 5, maybe 6...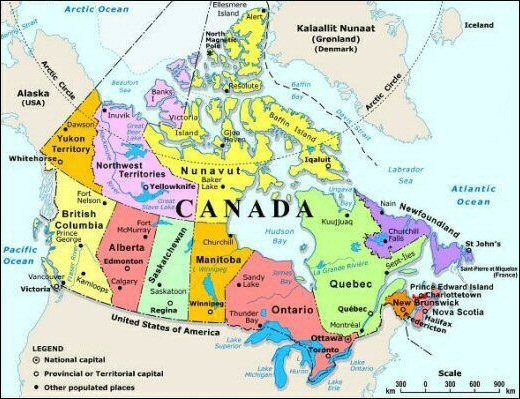 It all depends if Canada is counted as a "country".
Janel was the Badass that made all of the ladies dread playing Minnesota. She shot over .580 for her collegiate career shooting percentage, averaging a shade under 15 points a game with 9.7 rpg to boot.

One has to pass an athletic and academic test to even be considered for a photo with Janel.
A multitude of awards grace her tastefully decorated apartment; Big Ten Freshman of the year, member of the 2003 silver medal-winning Pan-American team, finalist for the Wooden Award, Naismith Award, and Wade Trophy, second all-time for Big Ten and Minnesota in rebounds(1,217)... I could go on. She was drafted first overall by Charlotte in the 2005 draft, but was picked up by the Liberty in Charlotte's dispersal draft.
Charlotte couldn't handle her. New York got her on the rebound.
She's been doing well this season for the Libs (when she get's a chance to play). In games in which she plays for more than 10 minutes, she's averaging 10 ppg, while being 11-for-19 from the field. Plus, her favorite TV shows are "Family Guy" and "Simpsons".


If it turns out she means pre-Season 10 Simpsons, I may have to carve a statue in her likeness so that I may worship her.
McCarville will probably see much more playing time, however, what with the Middle-Man showing some growing pains. So, if you haven't seen her yet, make sure to pack and extra set of underwear when you watch the Libs. Prost, you Libertine-fans! Give a cheer for Janel McCarville!