Skynard makes me question my sexuality.
All right. So, the Liberty don't have a game until Friday. That gives us three full days to prep for a make-or-break game in Motown.
Hit it!
It also makes three days in which, unless a Belle comes out, wrecks a car, commits a crime, or somehow impugns either her team or the league, there will be very little news. I'll continue to cover the WNBA, so don't worry, but this isn't exactly the NFL.
Coach? Does tearing a guy's throat out violate my probation?
I might do a mid-season report on Thursday, even though we're technically one game short of mid-season (and not yet at the All-Star Break), but on the other hand, there's not going to be much else going on, save for the special posts. In that case, keep your ears to the ground, report in, and wait for something to happen. I can't just play fast and loose, unlike SOME people...
How to tell that it's time to change channels…
Seriously, if you guys know of any stories, let me know. Right now, I'm kinda drowning. Much like the Sun.
Oh!
AROUND THE LEAGUE ...

Silver Stars @ Mystics
Mercury @ Lynx
Sparks @ Storm
So, I've come to realize that nothing can be taken for granted in a WNBA game. Underdogs can – and will – fly out with a vengeance and wreak havoc on the unwary. Witness Detroit's last two losses. It really is any woman's game out there, in the end. All of that still doesn't mean I have to take the Mystics.
Stop being vague about some "future trouble" and I might consider lessening the bashing.
Silver Stars by 6.

Can the Mercury PLEASE decide which team will show up against the Lynx? Will it be the high-scorin', ass-kickin', twin-gun-shootin', run-and-gun bandits that have defeated BLANK and BLANK? Or will it be the limp-livered ten-day-old-sitting-in-the-sun-catfish who lost to BLANK and BLANK? My bet? Somewhere in between. I will soon regret this, but I have to, dear readers.
An era ends…
Lynx by 7.

Oooo. I would actually LOVE to watch this game, and if I got ESPN2, I probably would. The Sparks, as well you know, have hit a skid since opening at 5-2. Their two losses have come against the Monarchs (wha?) while losing to (among others) Chicago, Minnesota, and Seattle (by 12 points). Seattle, meanwhile, can't quite seem to decide whether they are decent or mediocre, despite the enormous vaults filled with talent in their locker-room. I can't bet against Sue Bird and Lauren Jackson, however, and with the arrival of Marques (Izzy, to her friends and acquaintances), it's a triple threat that, on the right night, can devour any team put on the platter before them.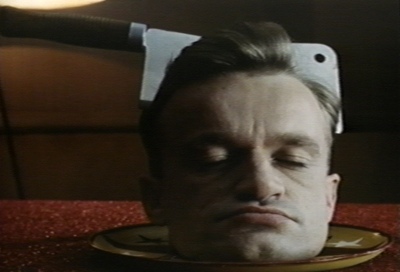 Mmmm… tastes like chicken!
Oh yeah, and Jia Perkins (CHI) is the Player of the Week for the East. I can applaud individual efforts, but you shall never win me over, Sky. Not just because we're jockeying for position in the standings right now.
Power Rankings are up at the WNBA
. Happy to see that they have Indiana at the top (see below…), although I'm frothing at the mouth that the Sky are above the Liberty. Sure, they DID beat Sacramento and L.A. Time to show up, Libs. We don't want those UICers trashing our good name just because they're everybody's darling.
ESPN has
Power Rankings
up as well. Detroit still on top? Sorry, sorry. No. Losing two straight and dropping three out of four isn't the way to go. Sure, Indiana didn't dominate as it has, but it is still riding a better wave than the Shock. The Liberty are ranked 6th, by the way, AHEAD of the Sky. I may have misjudged you, ESPN.
As an aside, I find it hard to believe that the Comets are still ranked dead-last in both lists. Not to say that Houston is out of the bottom third, but come on. They're roll is significantly better than the Lynx.
A hater
. Yeah, the author writes for "The Hater", a parody site, but it's the usual L.A. garbage. There's a reason why you guys lost your TWO football teams, you know. Not to mention the fact that many minor leagues, such as he derides, are moderately-to-very successful. Witness: AAA Baseball, the Atlantic League, The New York-Penn League, and the Northern League… and that's just from one sport, not to mention the AHL and AF2.
Nickname up in the afternoon. Stay classy, New York… and other places, if that's where you guys are from.
See ya, Space Cowboy…