A pun; a terrible way to die...
So, I'm still reeling from yesterday's loss. Not a great way to celebrate Hump Day, but at least it's Thursday, which is both the day before Friday and payday.
Mmmmm… payday…
There's not much Liberty news on the forefront. Save for another game tomorrow, this time at home.
My sentiments exactly.
It's against the Comets who, had they continued their struggle to attain incompetence (as opposed to their previous complete ineptitude), would have been a pushover a month ago. Times change, and now the Comets are a source of worry.
The Comets traded their entire team to the Washington Generals and drafted anew.
Full game preview tomorrow, however. Other than that, there's not much to talk about.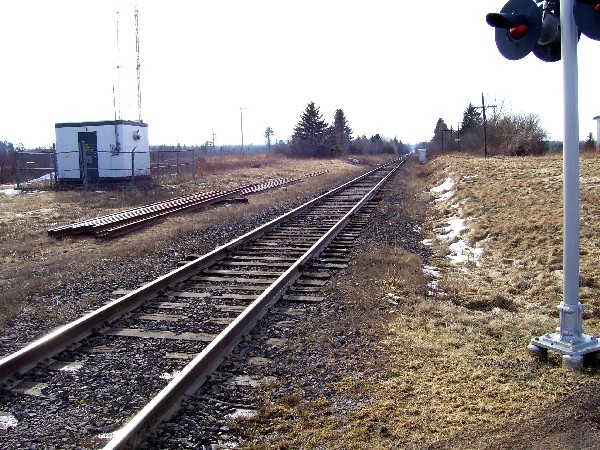 How I picture the relay station for WNBA games out in the Midwest.
A Hospital that performs special surgery on a lot of people and organizations, including the New York Liberty, has been named the "America's Best Hospital for Othopedics."
Zounds.
A
piece from Detroit
that is both a wrap-up of yesterday's game and also a reprimand to the underachieving reserve corps of the Shock. Good to hear that they're not impregnable.
AROUND THE LEAGUE…

Mystics 65, Comets 58
Fever 75, Sky 74
The Mystics played a hard defense and managed to keep the Comets from getting anything going. Some strong play on both ends, but I was mostly taken with how the Mystics kept on going. They did their job with little flash or spectacle, but they won the game and kept pace in the East.
I'll also overlook your Satanism. For now.
The Fever could barely handle the Sky yesterday, going back and forth all game. It was a pretty exciting sight to see (or so I'm told), but one that was marked by a lack of Indiana's defense. The Sky managed to do what so many other teams have failed to do; put the Fever on their heels. That being said, while the offense was stellar (Jia Perkins led with 24 points), going 50% from beyond the arc and keeping the Fever on their toes, Chicago's own defense was atrocious. The Fever still beat them in nearly every category and Tamika Catchings had yet ANOTHER great game.
Just stop it. Okay? Leave some "awesome" for the other girls.
One note; amazing attendance at the games last night. Sure, it won't match the days of 2001, when the league averaged over 14K a game, but with every game having a paid attendance of over 10.5K (with Washington drawing 13 and Detroit 14), it's all pretty interesting, if I do say so myself, especially because they were all in the afternoon. Man, was I wrong about afternoon games…
I've been naughty. VERY naughty, mind you.
No games today, however. All of you will have to wait for tomorrow when there's an absolutely obscene amount of women's basketball action.
Yeah. That's what I'm talking about.
Essay up in the afternoon. Until then....
See ya, Space Cowboy…