I got a fever, and the only prescription is more Liberty Belle…
Another day, another game. Time to face-off against the serpent that eats the sky. Bring your sword and forget your fear. Today is the day that your grandchildren hall talk of in whispers and reverence.
Indiana is a tough nut to crack. The leader in the Eastern Conference and the WNBA, they started off strong and have kept it up until they are now a game ahead of Detroit. They have several All-Stars on their team, and if it weren't for the WNBA's rule that the two coaches from the previous year's finals managed the All-Star game, their coach would be in Washington, too.
Oooooo! The Clinton Memorial! :::click:::
Not counting Catchings, or Whitmore, or their four win streak, or their tremendous/astonishing defense, or their amazing record on the at home (7-2) and within the conference (7-3), they have some vulnerabilities.
For starters, those ugly-ass jerseys.
Indiana likes to set up a big lead and play the rest of the game on back-and-forth ball. It's a decent strategy when it works; pound the opponent into submission and contain them where possible after that, conserving energy and shots for when they need 'em. However, when things don't go their way (as in their most recent loss to Connecticut), they have a tendency to play a more stoic game that doesn't suit them at all.
Hey, you're ballplayers, not philosophers.
We've beaten Indiana once this season, but lost the last two times. Why? Well, besides the obvious (Indiana being the best goddamn team in the league), it is that the Liberty have not played up to their potential in the two losses.
I'm looking at YOU, Maddie!
In the win, the Liberty had six players with nine points or more (and three tied for the lead with 15). That was the same number for our two losses combined (with six players in the second game scoring 3 points or less, including Davenport and Battle). Our shooting was for shit, our passing was awful, and it didn't help that Doron, the Hebrew Hammer and candidate for Steele's Bad-Ass Woman of the Year, was given a shot at starting guard and blew it like she was a ten-cent hooker.
"That'll be twenty cents for the both of us."
However, there is hope for us. Thorn is back, and she was a leading scorer in both games that she played in (10 and 17 points, respectively). Christon is regaining form, Moore and Battle have become more consistent, and Coyle has been spreading the bench. Finally, while the Middle-Man has lost her touch, Ms. Marvel has stepped up and started playing like a demon.
The Devil went down to New York cuz she was looking for a ball to steal...
These are not inconsequential. Players need to remember that they're in the WNBA and not some backwater league in Greece where they're the best players for eight hundred miles. We'll need everything to walk into the Lion's Den and survive the night.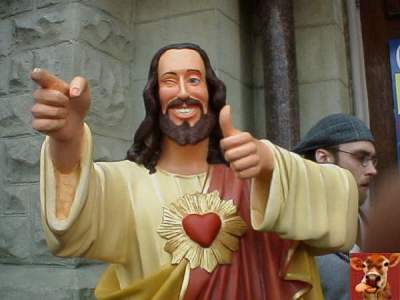 Your daily biblical reference brought to you by… Wine! Who said Christ hates Alcohol?
KEYS TO A NEW YORK VICTORY
Hit the Three. This should be a permanent point, but look at it. In our win, we hit exactly two-thirds of our shots from beyond the arc. The Fever are like ten-foot high brickwalls, however, and this can go by the wayside if it just isn't working.
Cut down passing lanes. The Fever aren't tremendous scorers or passers, but they lead the league in shooting and passing difference. Take out the tic-tac-toe thing they like to do and force them into bad spots to take shots.
Don't take stupid fouls. The Fever lead the league in Free-Throw percentage. It's just easy points for them.
Come out swinging. Don't let the Fever set the tone for the first quarter. Play hard and keep it close, then trash 'em when they start to lose steam.
Keep focused and stay sharp. Give an inch, and the Fever will take a yard.
7 in the P.M.
Conseco Fieldhouse
Indianapolis, IN
Basketball crazy? Tell that to the couple hundred fans in attendance.


AROUND THE LEAGUE…

Lynx @ Comets
Shock @ Sky
Sun @ Monarchs
The Comets almost upset the Fever this week, giving up the lead and ultimately losing by 2. A lot of talent has blossomed on that team and they are a star away from making a run for the playoffs. The Lynx, on the other hand, ride the coattails of Seimone Augustus. With Lindsay Harding now out for the rest of the year with a torn ACL (that sucks donkey balls), that pretty much halts any forward progress they were making.
Comets by 8.
The Shock are reeling a bit, but don't count them out yet. They've got a quality team with solid coaching and good fan support. Chicago, however, fields about a dozen booster-club members at their home court and little else outside of Dupree and the occasional wind-up box pop-up of Price or Dales. Claire Coggins makes my heart step into a foxtrot, but that doesn't win games.
Shock by 6.
Connecticut at Monarchs. Pretenders versus Rulers. Underachievers versus Overachievers. The Sun are picking up a little steam in the past few games (winning 3 of 4, with their loss coming by 2 points in overtime), while the Monarchs lost to us here at the Garden, dropping them to second behind San Antonio.
BOO-YAH!
While Connecticut is (amazingly) three times better on the road than they are at home (6 wins to 2), the Monarchs have only lost twice in Sacramento. Expect a battle, but I think the Monarchs defense is tailor-made to shut down a team like the Sun.
Monarchs by 4.
Donna Orender has
this letter to the fans
from front-lines of the imminent WNBA All-Star game. It's little more than a fluff-piece. Hey, Donna, how about addressing some REAL concerns from the supporters, like what you're doing to reach out to non-women's basketball fans?
"Let's put a franchise in Saskatoon"
Matt Wurst
explains why not everyone can be an All-Star
. I can sum it up in a sentence= fans vote for who they like personally, not who's the best. Simple. Down in the list, he explains how he couldn't choose an All-Star from the New York Liberty. Really? You can't try even THAT hard?
"Matt Wurst's home was destroyed by a bolt of lightning this afternoon. A Dutch flag was found sticking out of the ruin."
Confirming that ESPN and most voters know next to nothing about the WNBA, Lisa Leslie was, despite being pregnant and out of the league this year,
voted as the Best WNBA player at the ESPY's
. True, this was for last year's season, and this is not to say that Lisa Leslie isn't a legend, but… she was pregnant. Great way to put more fodder into the cannon for the haters.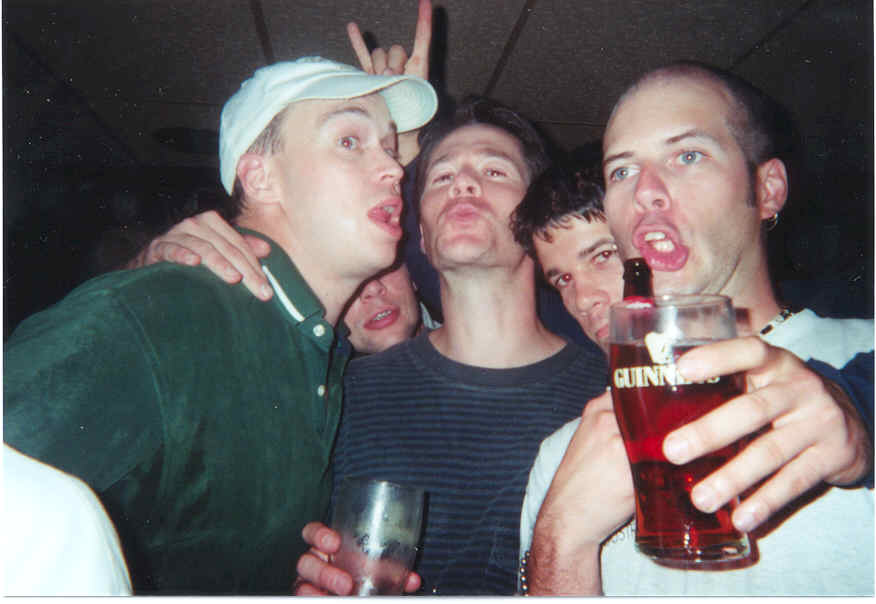 Dude! When their best player is pregnant, what does that say about the rest of their league?!?"
"I know! Let's gang-bang an under-aged goat and celebrate!"
Essay up in the afternoon. Tune in to the game if you can. It's gonna be a brawl from start to finish. Rock it.

See ya, Space Cowboy...