Guess who's the Eastern Player of the Week...
Hellz yeah. Tight like her alma mater, BYU.
I learned about this via the Daily News, by the way, NOT the Liberty's official website. Way to be on the ball guys.
He's a bad webmaster, but he gets paid in bananas.
From WNBA.com, "A first-year starter for the Liberty, Thorn is currently ranked second in the league in three-point field goals made (11) behind Taurasi (12), and is ranked fourth in points per game (22.5)." This coming from a woman who was fetching towels for Teresa Weatherspoon only a few short years ago.
A similar event occurred with a certain Yale cheerleader…
Next stop for Erin Thorn? Winning the championship.
Erin Thorn later colonized Mars after being named Best WNBA Player of all Time.
Now that Erin Thorn has been officially recognized as "Off-The-Hook" (in the parlance of our times), I am going to start a new project…
There's pine on her shorts, but fire in her eyes.
Get Martina Weber in the game. Strong player, and, though The Writer's Girlfriend may kill me, Weber is rather (read: incredibly) hot. Contact the Liberty, you faithful few, and… well, first get on them to get a better site manager…
Insert another Banana reference…
…but THEN talk to them about getting this future Mast… er, Mistress of the Universe in the game.
AROUND THE LEAGUE…
Indiana 89, Minnesota 75
San Antonio 82, Houston 71
Phoenix 76, Sacramento 75
So, I would have been 2-1 had I picked officially last night (Stars and Fever, but not Mercury). I seriously thought the Monarchs would've kept on gettin' on, but hey! They Mercury ain't bad, and the win was close. So, I guess that means that I'm back on the hook for official picks.
vs.
I am tempted to pick the Mystics here, because the Shock are due for an upset… but I can't. I'd take the Mystics with points, however.
Shock by 8.
Strong(er) attendance at games last night. The Mercury drew over 7K, the Lynx pulled in 6.3K (not great, but better than before), and the Comets brought home over 10K. I feel that as the summer starts to get into swing and people start coming out to games, this will only go up. Hey, if the Lynx can draw over six-thou in May, imagine how the Mercury will pull in August?
MORE
Power Rankings
from the WNBA (not to be confused with those from the
ESPN
). Um… well… uh… huh? The Liberty are ninth with a perfect record and a game coming up against Minnesota. That most likely (see below) means that they are going to be 3-0 before coming home to play Taurasi and the Mercury.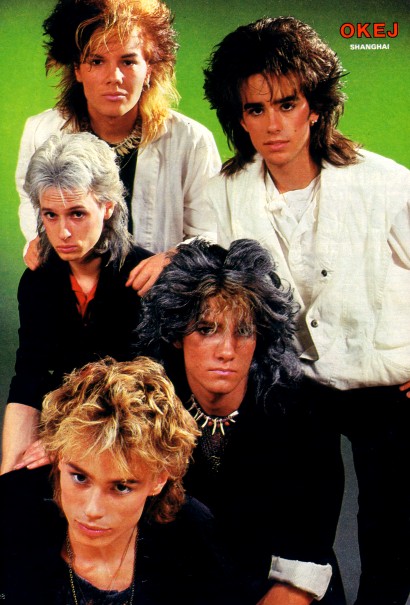 Taurasi and the Mercury… that sounds like an 80's Hair-Band…
Admittedly, that makes them perfect against teams with a combined (at this point) 1-10 record, but hey, look on the bright side. They're warming UP! They have the confidence that they CAN win. Think of them as the Spartans and the rest of the league as the Persians…
Garbage movie, apt metaphor.
Pessimists who point out that they could be ill-prepared for a contender will be shot.
Just remember Buster Douglas… after defeating Mike Tyson, but before losing to crack
About the only thing that they agree on is that the Lynx are at the bottom. I haven't seen Minnesota play yet, so I can't qualify, but they HAVE lost their first five games. That's a ticket to the cellar if you've ever seen it.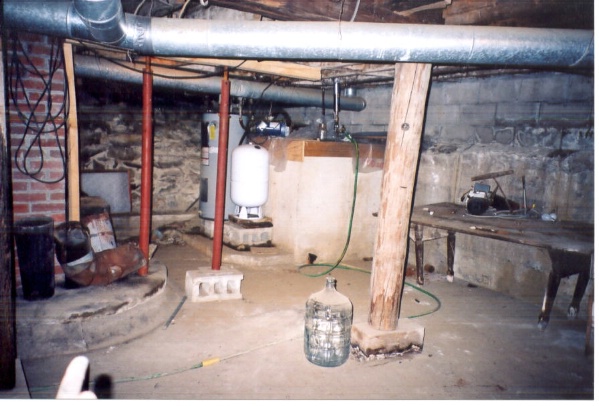 Minnesota's 2007 destiny…
"We knew coming in that when you have five rookies, there are going to be ups and there are going to be downs. At the same time, we're competitive by nature. We want to win all 34 games. Realistically, we know that isn't going to happen." - Minnesota first-year coach Don Zierden after the Lynx's 74-64 loss to Sacramento, dropping the team to 0-4 for the first time in franchise history, to the Associated Press.
Guess that fifth game didn't help right the ship, huh?
I'm not trying to be cruel. I wish the Lynx the best (especially over Chicago) but this doesn't look like their year.
In ambivalent news, check out
SonicsCentral.com
. Good site, not a huge amount on the Storm (It's Sonic-heavy. Duh.), but anyone who brings the plight of a team moving is solid. Support them and any other Save the Storm campaign.
Donna Oreander: Let's allow an owner to move one of our strongest teams to an untested market!
Pass the Malox.
Until tomorrow…


See ya, Space Cowboy…