1-0, Baby.
NY Liberty 83, Chicago Sky 71
The Liberty opened their 2007 season with a solid win. True, it was against Chicago, whose record last season was an appalling five wins to twenty-nine losses (5-29). Don't put deposits down for the WNBA Finals just yet, especially considering the Libs defensive breakdown in the second quarter. A win is a win, however, and there was a lot of awesome to go around.
"Less than a God, but more than a man." Or woman.
Erin Thorn was on fire tonight. 28 points (personal record), 7 (out of 10) three-pointers, 4 rebounds, and a hell of a defensive game, too. There were a couple of rough spots for her, but her missed shots were still strong and, like a psychotic lover, she was always turning up when least expected.

SWF: The Erin Thorn Story


She's had good performances before, but she's been building steadily in the four years she's been in the league. If she keeps this up for the rest of the season, the Libs will go far.

The Rookie and the Rocket. Anybody know if Kraayeveld is of Dutch heritage? That name screams Nederlander, and if she is, that makes her even more awesome.
Also turning in strong performances were Jessica Davenport and Cathrine Kraayeveld. Davenport gave off a good rookie performance (8 points, 4 for 4 from the free throw line), but had a couple of bad moments on defense. She's a rookie, and she wasn't alone in defensive failings. Kraayeveld was 4 for 8 from the field, with ten points (two for two on 3-Pointers), leading the team with 8 rebounds. She also had a good game on D, though a few errant passes made their way into Chicago's baskets. Whatever. She was second on the team behind Thorn.
EDIT: Kraayeveld was fourth in points, behind Thorn, and also Shameka Christon and Loree Moore, who also had very nice games (probably better than Kraayeveld's), although I felt they stepped it up considerably in the second half. I felt honor-bound to include them here after I found my slight. Now, to commit seppuku...


The Liberty forgot to set their alarm. The Season Opener was delayed by two quarters.


The Bad: the first half. While decent in the first quarter, the second quarter featured numerous breakdowns, turnovers, and a halftime lead for Chicago by the tune of 35-29. Sloppy play was pretty much evident all around. There really wasn't a single player who played the worst, although, notably, Thorn was at her weakest during that stretch. She's a great player, but she can't carry the team. Everybody else needs to step up, because that second quarter... whoa. I can't even properly describe it.

Because when I think of Chicago, I think of the stratosphere.

On Chicago: wow, are they bad. The only reason the first half wasn't worse was the Sky's ineptitude. Currie had a decent game, but she was hit or miss. She only made 5 shots from the field (out of 19), while missing seven out of nine 3 pointers. She WAS 8 for 8 from the line, though, and had 11 rebounds. On the whole, though, not a strong performance. If Chicago can't put up more than 24 against a team that were playing like practice dummies for ten minutes, they're in for a LONG season.

The Locker Room at 14:50 of Halftime.
Coach Pattie must have said something to fire up the lasses during halftime, because they came out to a completely different tune. 50 points in the second half, with MUCH tighter control on their end of the court (only twelve points allowed in the fourth). Strong all around. Shot after shot just kept going in. Good job getting back into the game.
People in the court outnumber people in the stands.
The worst part of the afternoon was definitely the attendance. The official number was 11,341, but there couldn't have been more than seven thousand in the seats. I'm surprised; (actual) attendance is usually over 10K for the opener. Most of this can be blamed on the PR for the Liberty; advertisements were lacking around the area. I only knew about the game because I checked on their website last week. I had assumed that the season was underway. Glad it wasn't, as evidenced by the game and this blog. Still, those who were there were awesome. Lots of noise and good support, even during the bad stretches.
Sidenote: I went to the game yesterday. The Timeless Torches? Wicked. Solid from start to finish. Their dance of Justin Timberlake's "Sexy Back"? Priceless.
Look into those eyes. That's fear.


Next game: Minnesota. 11 A.M. On a Thursday. It's a "school" game, apparently, but still. Somebody better fire the WNBA scheduler. Attendance bets? I'm putting even odds on less than 7K.


Around the League..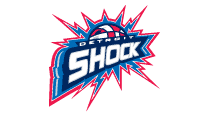 vs.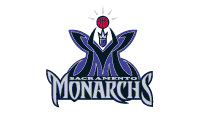 No Love Lost.




Detroit, 75
Sacramento, 68
Pure grudge match as last year's two finalists duke it out once more, with the same results. Detroit had a solid game. Sacramento capitalizes on opportunities. Both have a lot of heart, but Detroit showed why they won the championship last year. The Shock and Monarchs are going to be sick this year. Highlights...
Plenette Pierson
(DET) scores 14 points in 14 minutes. Finished with 20, 8 rebounds, and three steals.
Chelsea Newtown
and
Kara Lawton
(SAC) each had 14 points, while playing good D.
Detroit
: 17 for 18 from the free throw line. Outrebounded Sacramento 36-22.
Sacramento
: Trimmed an 18-point deficit down to 4 by the final two minutes.
Our first game against Detroit?
June 8th
. Mark your calendars.
Until tomorrow... Peace.